The Coloma Public Library is open Mon, Wed, Fri 10am - 5pm; Thurs 12pm - 6pm; Closed Tues, Sat, and Sun.
Featured Resource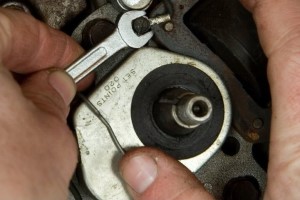 Small Engine Repair Reference Center
It's almost time to get your snow thrower or snowmobile ready for the upcoming winter! This resource can help you do that and more! You'll find repair guides for motorcycles, boat motors, jet skis, lawnmowers, generators... all your small engines! Check it out!
Resource provided by Badgerlink.
Looking for WiFi? We have moved our router closer to the front of the building. You can now sit in your car in the public parking lot across the street and reach our WiFi. We encourage those who do not have access to the internet at home to practice safe distancing while still accessing a much needed resource.
Here are few resources to assist you through this pandemic:
Government sites for Covid 19 information and resources:
1. https://www.dhs.wisconsin.gov/covid-19
the official State of Wisconsin Covid 19 information and response site.
Our nation's small businesses are facing an unprecedented economic disruption due to the Coronavirus (COVID-19) outbreak. On Friday, March 27, 2020, the President signed into law the CARES Act, which contains $376 billion in relief for American workers and small businesses.
Digital Library resources and materials:
1. https://www.overdrive.com/apps/libby/  or https://www.overdrive.com/
Digital audio books and print books and materials available using your library card.
Announcing the National Emergency Library, a collection of books that supports emergency remote teaching, research activities, independent scholarship, and intellectual stimulation while universities, schools, training centers, and libraries are closed.
ZOOM
Staying connected is important during this time. There are many ways to connect with friends and family. Zoom is the most popular and does not require payment for one on one meetings. Here is a link to how it works.
https://support.zoom.us/hc/en-us/articles/201362193-Joining-a-Meeting